Ghum Hai Kisi Ke Pyaar Mein: Pakhi leveraged Vinu to stay away from Doctor Aunty, instant reply (Upcoming Twist)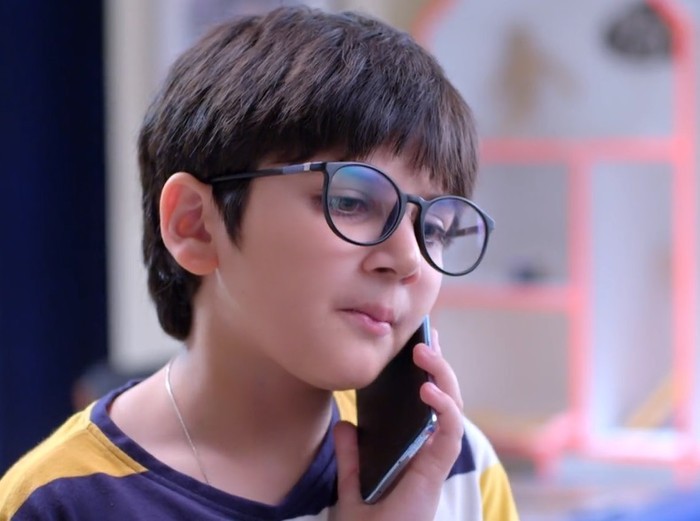 Ghum Hai Kisi Ke Pyaar Mein: Vinu gives spontaneous reply as Pakhi wants distance between Sai- Vinu
The story track of Ghum Hai Kisi Ke Pyaar Mein is getting extremely hyped up with high voltage drama.
Recently, Virat (Neil Bhatt) is seen is a great distress as Real Vinu is alive.
Virat is scared to explode truth bombs for Pakhi (Aishwarya Sharma) as she has lost her ability to have children.
On the other Hand, Sai (Ayesha Singh) is seen to get excited and impatient to keep her son with herself.
Sai keeps calling constantly that provokes Pakhi to do something.
Soon in the upcoming episode, Pakhi is going to make some huge accusations.
Pakhi plans to talk to Vinu as she feels Virat is going to support Sai anyway.
Vinu to answer his view
The mother son duo are seen to have a major chit chat where Pakhi makes it clear that Sai is just Vinu's doctor.
Moreover, Pakhi adds on Vinu should stay away from Sai.
Now it will be much exciting to watch what Vinu replies to this request.
Stay tuned along with serial Xpress for more updates on Ghum Hai Kisi Ke Pyaar Mein.