Ghum Hai Kisi Ke Pyaar Mein: Real person Behind wrapped letter!! Astonished Pakhi in great havoc (Upcoming Twist)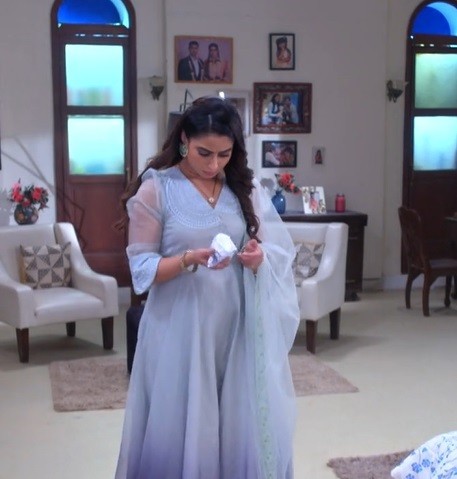 Ghum Hai Kisi Ke Pyaar Mein: Pakhi gets warning sign for the truth before Virat can say
The great story telling of the show buzz of Ghum Hai Kisi Ke Pyaar Mein has improvised with high voltage action and grudges.
So Far, a horrific truth has covered the emotions of Sai (Ayesha Singh) and Virat (Neil Bhatt).
Sai and Virat get to know the truth about Vinu as Virat is the one who has adapted his own son.
While Pakhi (Aishwarya Sharma) is in darkness about the truth, Sai has given Virat few hours in order to explain the truth to Pakhi.
Every complications encountered by Sai is not hidden to Jagtap and hence he is going to take a bold step.
As Jagtap knows everything Sai has been through after losing Vinu, Jagtap is the one to throw a letter to warn Pakhi.
Jagtap wants to help
Jagtap doesn't want Sai to Find out about this.
But the truth is not going to stay hidden for longer time.
While Jagtap's motives are clear, Sai is about to take heavy action.
Stay tuned along with serial Xpress for More updates on Ghum Hai Kisi Ke Pyaar Mein.