GHKKPM: Virat curse Sayi tormenting Pakhi without boundary to acquire Vinayak (Upcoming Twist)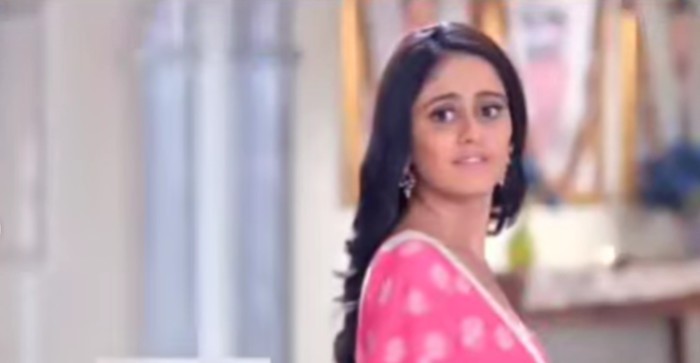 Ghum Hai Kisike Pyaar Mein: Virat (Neil Bhatt) blame Sai (Ayesha Singh) without ends for breaking happy family of Virat, Pakhi (Aishwarya Sharma) and Vinayak
In the upcoming episode of Ghum Hai Kisike Pyaar Mein Virat and Sayi will now have a very much bad face off.
It will be seen that Virat will get pissed off with Sayi's never ending taunts regarding Vinayak's custody.
All of a sudden Sayi will want to stay with Vinayak and Savi alone without a fathers logo or identity on the kids.
As soon as Virat will reveal Vinayak's truth to Pakhi, Pakhi will just go mad thinking that Sayi will snatch Vinayak from Pakhi.
This will make Pakhi leave Chavhan house in fear and proceed somwhere else to an unknown area where Virat and Sayi will not be able to look out for Pakhi and Vinayak.
Sayi stand alone strongly against Virat
Sayi will now not take upon this insult from Virat and will land a helping hand to Virat in the search mission of Vinayak and Pakhi.
It will be hence interesting to watch that whose side will Vinayak take and whom will Vinayak be willing to call a mother?
Will Virat agree to take Sayi's help in looking out for Pakhi and Vinayak?
Stay tuned with me to get some more outstanding updates on Virat and Sayi's hassel.