Ghum Hain Kisikey Pyaar Mein: SHOCKER! Japtap sends Truth-Bomb Letter to Patralekha (Upcoming Episode)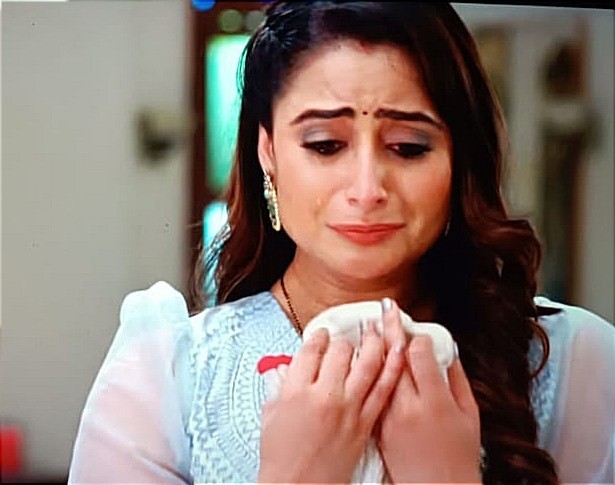 Ghum Hain Kisikey Pyaar Mein: Sai's helplessnes become trigger for Japtap to reveal secret of Vinu to Patralekha.
Star Plus Hindi daily soap Ghum Hain Kisikey Pyaar Mein is geared with some unexpected twists and turns with Sai and Pakhi war over Vinu that is about to begin post Patralekha will learn Vinu being her Vinayak which she kept in her womb for nine months.
Japtap is about to reveal the secret which Virat is finding hard to convey to Pakhi fearing her reaction post knowing the truth.
Japtap sends a letter to Pakhi with comete truth wrapped around a stone as Virat is taking too much time and Japtap can't bear Sai to go through any pain further.
The letter goes missing
The letter sent to pakhi goes unread as she has to leave in a rush with Vinu leaving it in the open and after she arrives the letter goes missing.
Pakhi tells Virat about the incident and the letter sent to her with her name written over it.
Pakhi also showed him the stone on which the letter came wrapped on.
Virat is equally perplexed and takes the matter for granted but soon he is going to repent his decisions of taking that letter for granted.
It will be interesting to see will Virat find out this to be Japtap's act?
Follow serial xPRESS to find spoilers, gossips, future episodes and upcoming story of Ghum Hain Kisikey Pyaar Mein.