Ghum Hai kisi ke Pyaar Mein: Nayi Shooruat!! Bhavani kaku runs election brings shame (Upcoming Twist)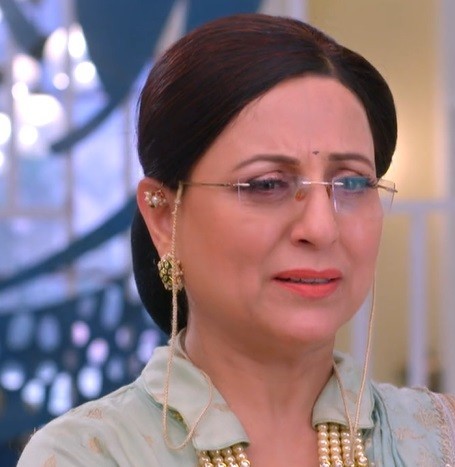 Ghum Hai Kisi Ke Pyaar Mein: Bhavani Kaku receives dirt from the committee, great mishap
The story line of Ghum Hai Kisi Ke Pyaar Mein has intriguing twists and turns along with high voltage drama coming along.
Earlier, the drama got heated up as Karishma gets exposed of having an extra marital affair.
Later as the show proceeds, it turns out Karishma lost her baby with Mohit.
Sai comes for rescue and the entire truth is now out that Karishma is innocent.
Recently, a sag of happiness has arrived for the Chauhans as Karishma is back because of Sai (Ayesha Singh) and Virat (Neil Bhatt).
Further, Bhavani kaku gets back to her work as she gets ready to stand on the election.
But as it turns out the society knows everything about Chauhan Niwas.
Talks back stabs Bhavani Kaku
Bhavani Kaku is seen to stand to talk about politics where her family politics seems to receive popularity.
The crowd is seen talking about Pakhi and her infertility along with karishma's drastic step of leaving Mohit.
Seems like Bhavani kaku is going to receive dirt only.
Stay tuned along with serial Xpress for more updates on Ghum Hai Kisi ke Pyaar Mein.