Bhagya Laxmi: Impostor Kamli to get happily ever after as Ayush and Salu conquer the fact (Upcoming Twist)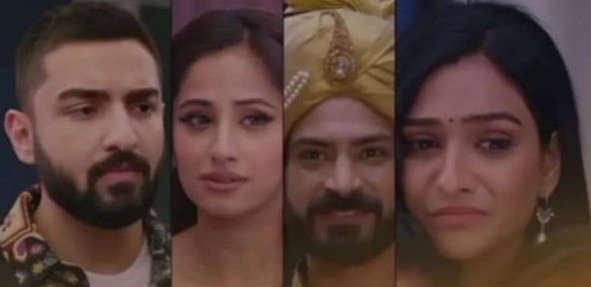 Bhagya Laxmi: Balwinder to attack Kamli as he founds out the truth about his wedding
The highs and lows of the show biz of Bhagya Laxmi is an integral part of the show.
So far many changes have been seen as Rishi (Rohit Suchanti) and Laxmi (Aishwarya Khare) have walked on separate paths.
Rishi is seen to propose Malishka (Maera Mishra) as Laxmi asks him to do right by Malishka.
On the other hand Laxmi has taken up the mission to safe Kamli who is Balwinder's wife and their child.
But Balwinder has only one dream that is to marry Laxmi.
Laxmi keeps the facts to herself while Ayush and Salu are making attempts to safe Laxmi from Balwinder.
Ayush takes away Laxmi before the marriage where he is about to get an explanation.
Balwinder to torture kamli
Laxmi starts to murmur everything she encountered the other day.
As it goes without asking Sali and Ayush are now the part of Balwinder and Kamli's hidden Marriage rituals.
It's not going to be easy as Balwinder is no joke.
Kamli is going to face a lot of trouble.
Stay tuned with serial Xpress for more updates on Bhagya Laxmi.