Bhagya Laxmi: My Lord Neelam gets check Mate!! Rishi's bewitching replies (Upcoming Twist)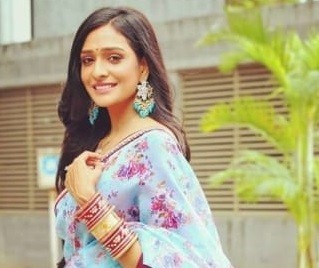 Bhagya Laxmi: Rishi praises Laxmi in front of mother, solid review comes to light
The story track of Bhagya Laxmi is a rapture in the world of Indian Television Industry with high voltage drama and action.
So far in the daily soap, Rishi is seen in a great deal of pain as he has agreed upon marry Malishka.
But as the truth is crystal clear Rishi is trying to convey himself about his love towards Malishka.
To a surprise, Rishi keeps on recalling Laxmi and searches for her forgiveness.
On the other hand, Neelam seems pretty much excited about Rishi's marriage to Malishka.
While, Rishi keeps on getting advices from everywhere to stop Laxmi and Balwinder's marriage, Neelam is seen to come forward to suffocate Rishi even more.
Rishi is seen to release his anger as he boxes while Neelam is groovy about the wedding plans.
Rishi shows his respect for Laxmi
Further, the mother son relationship gets into a rock- solid heated argument as Rishi shouts at his mother, Neelam.
Rishi is seen to side up for Laxmi calling her the best human Being.
Sounds interesting!!
Stay tuned along with serial Xpress for more updates on Bhagya Laxmi.