Bhagya Laxmi: FINALLY! Rishi's confession of LOVE for Laxmi amidst Neelam (Upcoming Twist)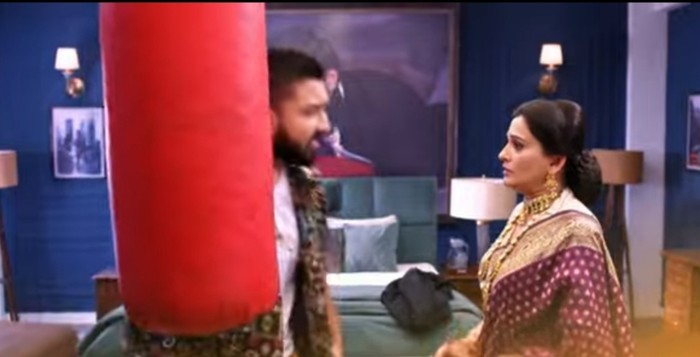 Bhagya Laxmi: Neelam's taunts for Laxmi work as a catalyst for Rishi to spill his real feelings for Laxmi
ZeeTv's popular show Bhagya Laxmi is up with an interesting twist with Neelam's constant taunts for Laxmi resulting into Rishi accepting Laxmi to be his sole love of life and not Malishka.
Neelam was spilling bad words for Laxmi for being a bad omen for Rishi but Rishi instead of keeping his lips joint like always becomes a rebel and shares with his mom his feelings regarding Laxmi.
Laxmi's nature was always demened by Neelam for being bad for Rishi's Markesh Dosh.
Laxmi's side been taken by Rishi for the first time
Rishi chosoed to raise his voice against Neelam's thoughts regarding Laxmi.
Rishi outburst is a consequence of constant degrading remarks of Neelam.
Neelam's grounds are shaken from hearing her son favouring Laxmi and shouting on her for his Ex-wife.
Will now Neelam realize where happiness of her son abodes?
Follow serial xPRESS to know the upcoming episodes of Bhagya Laxmi.
Latest Bhagyalakshmi Updates