Imlie: Imlie set fire in police station to escape Satyakaam turn ally (Upcoming Twist)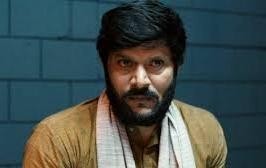 Imlie: Imlie sets fire in police station Satyakaam offers help
Star Plus' latest offering Imlie is revolving around Imlie getting arrested.
It was earlier seen that Malini will get Imlie arrested to keep her away from Aditya and Pagdandia.
However Imlie knows that only she can help Aditya and her people and hence will try to think of ways to escape.
Imlie will be shocked to see Satyakaam in the same police station and will hence take his help to escape from the prison.
She will set her prison on fire and waits for the constable for help.
The moment the police constable will come to help Imlie she will lock him in the room instead and leave quietly along with Satyakaam.
Imlie fools police constable
Imlie has once again proved that she can go to any extend for Aditya.
Will Imlie be able to escape from the prison and save her love or not?
Let's see what will happen next in the show.