Imlie: Bomb blast in Pagdandia Imlie takes charge of situation (Upcoming Twist)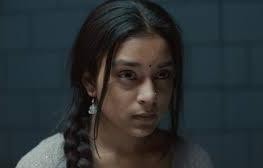 Imlie: Bomb blast in Pagdandia Imlie takes control of situation
Star Plus' latest offering Imlie is revolving around Aditya being kidnapped by a terrorist.
It seems that Malini will get Imlie arrested in false charges as she holds Imlie responsible for Aditya's kidnapping.
Later the terrorist will do bomb blast in Pagdandia and leave the authority in dismay as they will not know how to handle the situation.
Imlie will be seen crying and howling in front of the police to leave her so that she is able to save Aditya as well as her village from the attack.
Shockingly Satyakam will enter and help Imlie to escape from the police station so that she is able to help find the terrorist and save her people.
Satyakaam helps Imlie escape
Aryan will also turn out to be Imlie's support system as he will stand by her.
Will Imlie be able to fight against all odds and save Pagdandia and Aditya?
Let's see what will happen next in the show.