Imlie: Imlie Aryan race against time to save Arpita from fire mishap (Upcoming Twist)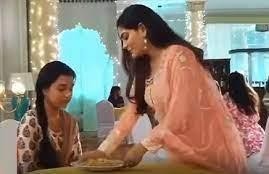 Imlie: Imlie and Aryan race against time to save Arpita
Star Plus' latest offering Imlie is revolving around Arpita getting trapped in a fire mishap.
It seems that during the party fire will break out and Arpita will get surrounded by the fire.
Aryan will not use his wits as he cannot see Arpita in danger and will be ready to risk his life to Arpita.
Imlie on the other hand also wants to save Arpita but doesn't want Aryan to risk his life as well.
Imlie will be seen stopping Aryan from making mistake while trying to save Arpita.
Aryan on the other hand is not ready to listen to Imlie and will push her aside to save Arpita.
Arpita in danger
It will be a full action packed scene where Arpita will be in centre of fire and Imlie and Aryan are fighting with each other.
Will Aryan be able to save Arpita or not?
Let's see what will happen next in the show.