GHKKPM: Virat goes missing post secret mission Sai on denial mode (Upcoming Twist)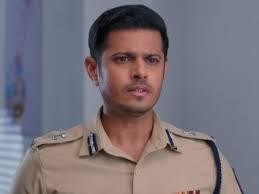 Ghum Hai Kisi Ke Pyaar Mein: Virat goes missing post secret mission
Ghum Hai Kisi Ke Pyaar Mein is revolving around Sai finally making up her mind and shifting back to Virat's room.
However things will soon take a dramatic twist as Sai will see Virat getting ready for his secret mission.
This will leave Sai in state of shock as she was thinking of starting a new life with Virat but now Virat is leaving her once again.
The show will soon witness a shocking twist as Virat will go missing and leave Sai shocked and broken from within.
Sai misses Virat
Sai will vow to bring her husband back at any cost as she loves him a lot and cannot stay without him at cost.
The Chavan Family for the first time will support Sai and will plead her to bring Virat back at any cost.
Will Virat and Sai be able to unite or not?
Keep watching this site for more news and updates.
Latest Ghum Hai Kisi Ke Pyaar Mein Updates