GHKKPM: Virat Sai intimacy turns topic of discussion in Chavan Nivas (Upcoming Twist)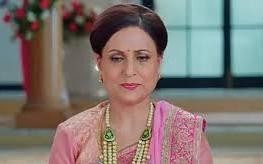 Ghum Hai Kisi Ke Pyaar Mein: Virat Sai intimacy irk Chavan Family
Ghum Hai Kisi Ke Pyaar Mein is revolving around Virat and Sai embracing each other outside the house.
It seems that Virat and Sai will hug each other outside the house and this will irk Sonali.
She will hence take a picture of the two outside the house and shows it to the entire family to humiliate him.
Pakhi will grab this opportunity to point fingers on Virat and Sai and make them realise that they are doing this behind the back of the family and tarnishing imagine of the family.
Pakhi grabs opportunity
Omkar and Bhavani will also raise their objection over this matter and will reveal in front of everyone that Virat and Sai are playing with the family respect.
Sai and Virat on the other hand will fail to explain the family that it was just a friendly hug and nothing else.
Keep watching this site for more news and updates.
Latest Ghum Hai Kisi Ke Pyaar Mein Updates