GHKKPM: Virat Sai closed seated romance gives Sonali golden opportunity (Upcoming Twist)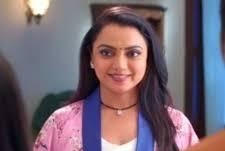 Ghum Hai Kisi Ke Pyaar Mein: Virat Sai romance in car
Ghum Hai Kisi Ke Pyaar Mein is revolving around Virat teaching Sai how to drive a car.
It seems that Virat will take Sai out of Chavan Nivas and will give her lesson how to drive a car.
Sai will get super excited as it has always been her dream to learn car driving and become independent in her life.
Virat and Sai will be seated inside the car when Sai will hug Virat to show her appreciation towards him.
Sonali will see Virat and Sai hugging each other inside the car and gets angry.
Sonali takes dig at Virat Sai
She will take this golden opportunity and will click pictures of Virat and Sai in compromising position and show it in front of the entire family to create a scene.
Sonali will once again target Sai for romancing outside the house and tarnishing the imagine of the family.
Keep watching this site for more news and updates.
Latest Ghum Hai Kisi Ke Pyaar Mein Updates