Imlie: Malini masterstroke shoots bullet on her own self blames Satyakaam (Upcoming Twist)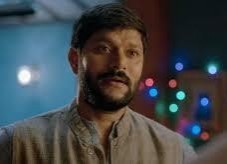 Imlie: Malini puts blame on Satyakaam
Star Plus' latest offering Imlie is revolving around Malini going to any extend to win Aditya back.
It seems that Malini has tried her level best in past to keep Aditya away from Imlie but all her efforts have gone in vain.
Malini will hence come up with a masterstroke that will change the destiny of Tripathi house forever.
Malini will be seen shooting her arms with bullet and later throwing the gun at Imlie.
Satyakaam will take the gun in his own hands as he wants to keep his daughter save.
Imlie turns eye witness
Just them the cops will come and see Malini injured and Satyakaam along with the gun and arrest him.
Imlie will be the eyewitness as she saw Malini shooting herself and throwing the gun at her but no one is ready to believe her.
Will Imlie be able to save her father or not?
Let's see what will happen next in the show.