Imlie: Malini plans attack on unborn blames Imlie for horrendous act (Upcoming Twist)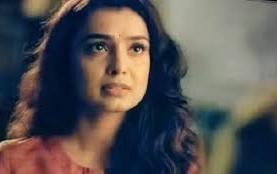 Imlie: Malini plans attack on unborn baby
Star Plus' latest offering Imlie is revolving around Malini trying to regain her lost position in Tripathi family.
It seems that Malini is ready to go to any extend to prove her point in front of the family and throw Imlie out of their life forever.
Malini will hence do the unthinkable she will plan an attack on her own unborn and gain the sympathy of Aditya along with the entire house.
Later Malini will show her suspicion on Imlie for attacking her unborn as it's the only thing that is keeping Aditya connected to her.
Malini plots against Imlie
Aditya on the other hand will not totally disagree with Malini as he feels that Imlie is not happy with Malini's stay in his house.
Will Malini be able to create a rift between Aditya and Imlie?
Will Imlie be able to stop Malini's madness or not?
Let's see what will happen next in the show.