Imlie: Aditya leaves Imlie during Karwa Chauth ritual Malini back in Tripathi house (Upcoming Twist)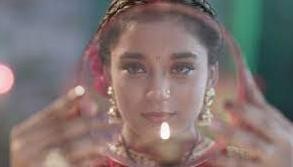 Imlie: Aditya leaves Imlie and goes to bring Malini back
Star Plus' latest offering Imlie is revolving around Aditya feeling protective towards Malini and her unborn child.
It seems that Imlie is very excited as this is going to be her first Karwa chauth after her marriage.
Imlie will fast for Aditya and does all the ritual with full love and respect.
However Aditya will suddenly go missing when Imlie is about to break her fast.
It will be revealed that Aditya will come to know that Malini has met with a little accident and will hence go running to bring her back.
Imlie frustrated with Malini
Aditya will not think twice about the fact that this is Imlie's first Karwa chauth but will go to bring Malini back.
Malini is playing mind games with Imlie and making sure that Aditya spends time with her alone.
Will Imlie be able to expose Malini before it's too late?
Let's see what will happen next in the show.