Imlie: Imlie demands Malini's exit from Tripathi house Aditya turns barrier (Upcoming Twist)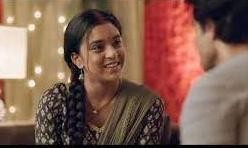 Imlie: Imlie demands Malini to leave Tripathi house
Star Plus' latest offering Imlie is revolving around Malini's plotting behind Imlie and Aditya's back.
It seems that Malini will once again tease Imlie by writing Aditya's name on her hand.
However when Imlie will confront Malini in front of the entire family she will disagree to it and will blame the Mehndi waali ladies for writing Aditya's name without informing her.
Aditya will believe Malini and will get angry with Imlie for creating a scene and making things difficult for everyone.
Imlie insecure about Malini Aditya relationship
Later Imlie will demand Aditya to kick Malini out of his house and life but Aditya will not agree to do so as he feels that Malini is very vulnerable at this point of time.
Aditya concern towards Malini will have a very negative impact on her mind.
Will Malini be able to succeed in her mission to break Imlie and Aditya's bond or not?
Let's see what will happen next in the show.