MHRW: Esha smart strategy to make Raghav break her Karwa Chauth (Upcoming Twist)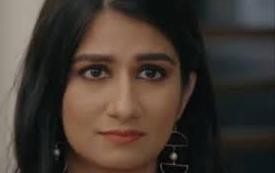 Mehndi Hai Rachne Waali: Raghav breaks Esha's Karwa Chauth
Star Plus show Mehndi Hai Rachne Waali is revolving around Esha wanting Raghav back in her life at any cost.
It seems that Esha will keep fast for Raghav but will not let anyone know about it as she doesn't want anyone to doubt on her intension.
Just before Raghav is about to break Pallavi's fast Esha will fall unconscious.
Raghav will give her water to hydrate her and will indirectly break her fast before Pallavi.
Sunny will understand Esha's drama but will not let anyone know about it.
Esha bluff Pallavi Raghav
Later Jaya and Pallavi will ask Esha if she also kept the fast but Esha will deny it and lies that she was not feeling well since morning.
Esha is doing all this as she wants to bring Raghav back in her life.
Will Pallavi be able to understand what is playing in Esha's mind or not?
Stay tuned for more updates only on Serialxpress.com.