Nima Denzongpa: Social media influencer Prabhat Chaudhary enter in pivotal role (Upcoming Twist)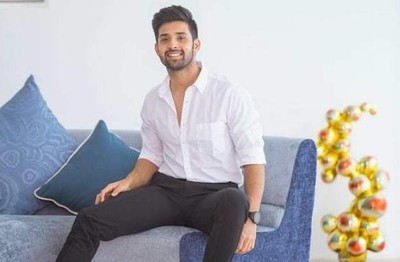 Nima Denzongpa: Social media influencer Prabhat Chaudhary entry
Colors daily popular show Nima Denzongpa is revolving around a North East girl named Nima Denzongpa and her struggle to lead a respectful life in Mumbai.
Social media influencer Prabhat Chaudhary is all set to make an entry in Nima Denzongpa.
The actor had made his debut with Yehh Jaadu Hai Jinn Ka.
Prabhat has been roped in to play one of the leads in the show.
He will be playing the character of Paras, who is the son and heir of Goenka family, which is where Nima has been working since many years. Paras has just come back from the US and bumps into Manya - Nima's daughter, while on the way back from the airport.
New storyline ahead
Going ahead, the series will revolve around Paras and Manya's love story.
Will Paras and Manya's Jodi get accepted by the society or not?
Will this Jodi be able to create a magic on the screen or not?
Stay tuned for more such updates only on Serialxpress.com.