Nima Denzongpa: Shiv Siya love story kick start Manya turns mediator (Upcoming Twist)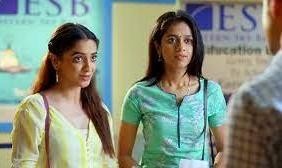 Nima Denzongpa: Manya helps Shiv and Siya to unite
Colors daily popular show Nima Denzongpa is revolving around Nima and her daughters.
It seems that after lots of ups and down Nima's daughter Siya will finally be able to get a job in a bank.
This is going to be a very emotional moment for Siya as her dream has come true.
In her office she will meet with a boy named Shiv and gets friendly with him.
However she will maintain distance from him as she doesn't want to fall in any trouble.
Manya will understand that Shiv has fallen in love with Siya and wants to get close to her.
Manya helps Siya
She will hence help Shiv to get friendly with Siya and kick start their love story.
Will Shiv and Siya be able to move ahead in life or not?
Will Manya be able to unite Shiv and Siya?
Stay tuned for more such updates only on Serialxpress.com.