Nima Denzongpa: Manya short cut in life leaves Nima fuming in anger (Upcoming Twist)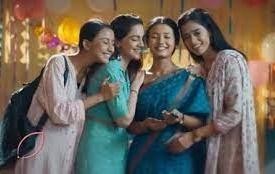 Nima Denzongpa: Manya short cut in life
Colors daily popular show Nima Denzongpa is revolving around Manya and her attempt to make it big in life.
It seems that Manya is very ambitious about her future but doesn't believe in hard work like her mother and two sisters.
Manya is very clear that she wants to marry a big shot and lead a successful life in her own terms and conditions.
Nima will not want Manya to stay dependent on anyone as she has faced a similar situation in her past and due to that she had to face a lot of hardship.
Manya dreams to scare Nima
However Manya is full of life and is not ready to follow her mother's steps and work towards success.
Nima will try to make Manya understand the importance of education and independence but Manya is too carefree to understand these things.
Will Manya be able to achieve her dream or not?
Stay tuned for more such updates only on Serialxpress.com.
Latest Nima Denzongpa Updates