Nima Denzongpa: Manya does police complain against stolen vehicle (Upcoming Twist)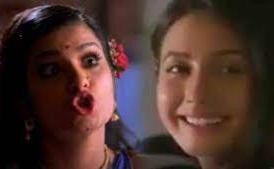 Nima Denzongpa: Manya register police complain
Colors daily popular show Nima Denzongpa is revolving around the struggle in Nima's life.
It seems that Tulika Sunita and Varun will steal Nima's scooty and will hide it from everyone.
Nima along with her three daughters will get worried as the scooty is missing.
Manya will hence make up her mind to call the police for help and register complain for stolen vehicle.
However the cops will not agree to help Manya as the vehicle was not registered in her name and therefore she has no prove of the vehicle.
Siya will feel scared as she doesn't know how Nima will react to this news.
Nima face new challenge
Tulika Varun and Sunita on the other hand will enjoy seeing Nima and her daughters troubled.
Will Nima be able to know the whereabouts of the scooty or not?
Will Manya be able to expose Tulika and Varun?
Stay tuned for more such updates only on Serialxpress.com.