Nima Denzongpa: Tulika plan backfires as Nima makes fun of Tulika in front of society (Upcoming Twist)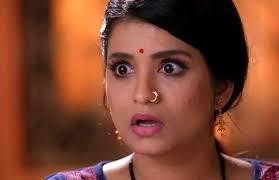 Nima Denzongpa: Nima makes fun of Tulika
Colors daily popular show Nima Denzongpa is revolving around Tulika and her jealousy towards Nima and her daughters.
It seems that Tulika will once again try to attack Nima and will talk to her about Suresh.
Tulika will demand Nima to keep her daughters away from Suresh or else she has to face consequences.
Nima will not listen to one word against her daughter and will remind Tulika that she has got divorced from Suresh but he is still the father of her daughter and if he wants to meet them she has no right to stop them.
Tulika embarrassed by Nima
Nima will later remind Tulika that she is jobless and hence has lots of time to think about these menial things.
This act of Nima will leave Tulika angry as people around them will start laughing at Tulika.
Will Tulika be able to keep Suresh away from his daughter or not?
Stay tuned for more such updates only on Serialxpress.com.
Latest Nima Denzongpa Updates