Nima Denzongpa: Actor Dinesh Vadhya enters show in pivotal role (Upcoming Twist)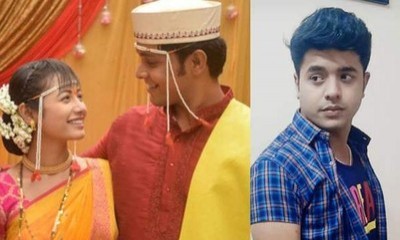 Nima Denzongpa: Dinesh Vadhya enters show
Colors daily popular show Nima Denzongpa is revolving around Tulika and her jealousy towards Nima and her daughters.
It was earlier reported that actor Kailash Topnani will enter the show as Maanya's friend.
Well, now, we've learned about yet another entry in the show.
It is heard that actor Dinesh Vadhya is all set to enter 'Nima Denzongpa'. He is slated to play a character of 'Salman' in the show.
Dinesh has been a part of projects like 'Baawra Dil' and 'Kadhi Achanak'.
The show headed for a generation leap and now Nima's daughters are shown to be grown up.
Nima and Suresh separated but they still have feelings for each other.
Nima good upbringing to daughters
It seems that even after so many years, Suresh's mother and Tulika are behind defaming Nima.
Nima has given a great upbringing to her daughters.
It will be interesting to see what will happen next in the show.
Stay tuned for more such updates only on Serialxpress.com.