BALH2: Mahindra Singh Sood caught red handed kicked out of Priya's house (Upcoming Twist)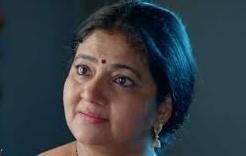 Bade Ache Lagte Hai 2: Mahindra Singh Sood caught red handed
Sony Entertainment daily popular show Bade Ache Lagte Hai season 2 is revolving around Mahindra Singh Sood planning and plotting against Ram and Priya.
It was earlier seen that Mahindra Singh Sood will reveal in front of Priya's mother that he doesn't want Ram and Priya to get married and therefore asked the bank people that Ram will pay their dues.
This will leave Priya's mother in a state of shock as she could have never imagined that Priya's own father is against her marriage.
Mahindra Singh turns worst father
Priya's mother will hence kick him out of the house as she doesn't want any kind of negative influence in their life.
Once again Mahindra Singh Sood has proved that he is the worst father that one can ever imagine.
Will Ram and Priya be able to marry each other and lead a happy life?
For more exciting updates, stay tuned to Serialxpress.com.
Latest Bade Acche Lagte Hai 2 Updates