BALH 2: Ram & Priya pre nuptial agreement leaves Priya disappointment (Upcoming Twist)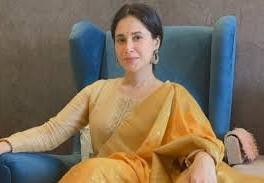 Bade Ache Lagte Hai 2: Ram Priya pre nuptial agreement ahead
Sony Entertainment daily popular show Bade Ache Lagte Hai season 2 is revolving around Nandini's planning and plotting behind Ram and Priya's back.
It seems that Nandini will get papers ready for the Ram and Priya's pre nuptial.
Nandini will demand Priya to sign papers of Pre nuptial as she doesn't want to take any kind of risk if Ram and Priya's marriage doesn't work.
Nandini doesn't want Priya to have any kind of right in Ram's house or money and will hence force Priya to sign the papers.
Nandini leaves Priya shattered
Priya on the other hand will be hurt as she feels that Ram doesn't trust her and thinks her to be greedy and behind his money.
Will Ram be able to create the misunderstanding or not?
Will Nandini be able to create rift between Ram and Priya or not?
For more exciting updates, stay tuned to Serialxpress.com.