GHKKPM: OMG! Virat slaps Sai in anger havoc in Chavan Nivas (Upcoming Twist)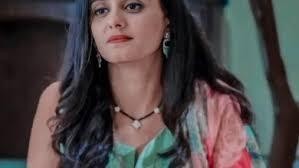 Ghum Hai Kisi Ke Pyaar Mein: Sai gets slapped by Virat
Ghum Hai Kisi Ke Pyaar Mein is revolving around the huge fight between Virat and Sai.
It seems that things between Virat and Sai is getting from bad to worse as both of them are not willing to understand each other.
Sai will once again blame Virat for having an extra marital affair with Pakhi behind her back and blames him for all the wrong in her life.
Virat will not be able to tolerate Sai anymore and hence does the unthinkable.
Virat lose control
He will be seen slapping Sai in anger as she will once again point fingers on Pakhi and his relationship and talks about the cafe incident.
Sai will be stunned by Virat's act and will not be able to carry forwards her relationship any more.
Will Sai and Virat be able to bond once again or not?
Stay tuned for more such updates on Virat Sai and Pakhi's life.
Latest Ghum Hai Kisi Ke Pyaar Mein Updates