MHRW: Post short leap Pallavi takes care of mentally challenged Raghav (Upcoming Twist)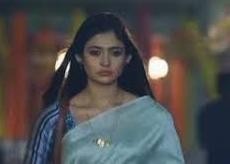 Mehndi Hai Rachne Waali: Pallavi takes care of mentally challenged Raghav
Star Plus show Mehndi Hai Rachne Waali is revolving around Raghav's sudden bankruptcy.
It seems that Raghav will have to face the biggest challenge of his life as the business that he had worked hard for is no more.
He will not be able to accept this fact and losses his mental stability.
The show will take a short leap and after that Pallavi will be seen taking care of Raghav and his family as Raghav is no more able to work.
Pallavi will be seen struggling in life so that she is able to earn money to run RR mansion.
Pallavi takes care of Raghav
Pallavi will be seen doing menial works as she has to take care of her Raghav and Jaya.
Will Pallavi be able to save her marriage from falling apart or not?
Will Raghav be able to get his senses back or not?
Stay tuned for more updates only on Serialxpress.com.