GHKKPM: Sai goes missing from Chavan Nivas Virat ego crushed (Upcoming Twist)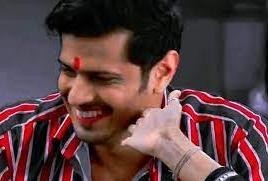 Ghum Hai Kisi Ke Pyaar Mein: Sai goes missing from Chavan Nivas
Ghum Hai Kisi Ke Pyaar Mein is revolving around Samrat supporting Sai against the whole family.
It seems that Samrat will insist Virat to open the room that he has locked for Sai.
Samrat Virat along with Shivani and Devyani will go to bring Sai but she is already missing from her room.
The family will get tensed as how Sai escaped from the lock room.
Later Virat will figure out that Sai used the window to leave the room.
Virat will once again misunderstand Sai that she took it as a challenge to leave the room and hence left without thinking about anyone.
Virat unable to tame Sai
Virat's ego will be hurt as Sai has once again failed to understand Virat and respect his feelings.
Will Virat be able to tame Sai or not?
Will Sai be able to understand Virat's point of view or not?
Stay tuned for more such updates on Virat Sai and Pakhi's life.