MHRW: Sunny backstabs Raghav Rao turns police informer (Upcoming Twist)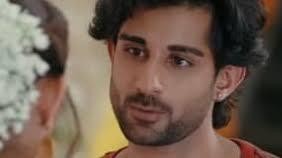 Mehndi Hai Rachne Waali: Sunny goes against Raghav Rao
Star Plus show Mehndi Hai Rachne Waali is revolving around Abhishek's untimely death.
It seems that Sunny will soon get clues that Abhishek was working for Raghav Rao and was involved in his diamond smuggling and therefore the cops killed in during the chase.
Sunny will once again do the unthinkable.
He will go to meet inspector Laxmi Singh and will inform him that Abhishek was working for Raghav Rao as he had seen him many times in his house talking about work.
Laxmi knows that Sunny is a cheap man will low values and will hence ask him to get more information about Raghav and his evil activities.
Sunny targets Pallavi
Sunny will hence plan to target Pallavi and reveal in front of her about Raghav Rao and Abhishek's connection.
Will Raghav be able to handle this situation or not?
Will Sunny be able to destroy Raghav Rao's family and business at once?
Stay tuned for more updates only on Serialxpress.com.