MHRW: Raghav gets bankrupt due to ACP Laxmi criminal charges (Upcoming Twist)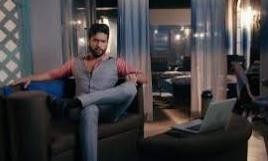 Mehndi Hai Rachne Waali: Raghav gets bankrupt
Star Plus show Mehndi Hai Rachne Waali is revolving around ACP Laxmi Singh's entry in Raghav's life.
It was earlier seen that ACP Laxmi Singh will openly challenge Raghav that she will ruin his life.
She will put forward a criminal case against Raghav and this will affect his reputation in diamond market.
Raghav Rao's investors and clients will not want to do business with Raghav anymore as they feel that the Police might target them as well.
This will leave Raghav bankrupt overnight.
Raghav will suffer a huge blow that will break his self confidence and passion towards his business.
Pallavi fails to support Raghav
Farhad will try his level best to support Raghav but Raghav will fall down.
Pallavi on the other hand will not be able to see Raghav sinking in pain as she knows that this business meant a lot to him.
Will Raghav be able to again back what he lost or not?
Stay tuned for more updates only on Serialxpress.com.