Imlie: Malini request Kunal to quits Imlie's case (Upcoming Twist)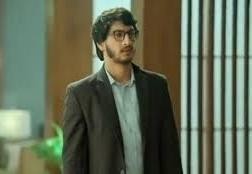 Imlie: Malini request Kunal to leave Imlie's case
Star Plus' latest offering Imlie is revolving around Imlie's attempt to get justice for Aditya.
It was earlier seen that Imlie will hire Kunal as her lawyer against Malini.
Malini will be shocked to see Kunal fighting on Imlie's behalf and will hence to go meet him.
She will be seen requesting Kunal to leave the case as it might not be good for his career as no one will be able to believe the fact that a woman tried to molest a man.
However Kunal has full faith in Imlie that she is not lying about the fact that Malini spiked Aditya's drink and later molested him.
Malini last request to Kunal
Malini will remind Kunal about their friendship and will for the last time request him not fight the case against her.
Will Imlie be able to get justice for Aditya or not?
Will Imlie be able to expose evil Malini or not?
Let's see what will happen next in the show.