Imlie: Imlie hires Kunal as lawyer against Malini (Upcoming Twist)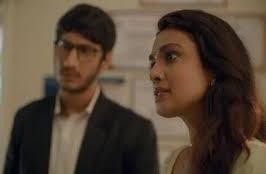 Imlie: Imlie hires Kunal as lawyer
Star Plus' latest offering Imlie is revolving around Imlie's claim to fight against Aditya's honour.
It seems that Malini will once again enter Tripathi house to win the sympathy of the family and convince Aditya to take back the case.
Anu will also claim that no lawyer will take the case as it's an open and shut case.
However just then Kunal will enter Tripathi house and will claim to be Imlie's lawyer and will fight the case against Malini.
Malini will be shocked to see Kunal standing against her and supporting Imlie.
Aditya will try to stop Imlie once again but this time she is more confident with Kunal standing by her side.
Kunal goes against Malini
Kunal on the other hand will reveal that if Malini is found guilty she will have to face the consequences.
Will Aditya and Malini be able to stop Imlie from ruining their reputation or not?
Will Kunal be able to prove Malini guilty or not?
Let's see what will happen next in the show.