Pandya Stores: Suman hypnotised by 2 burglars Rishita turns saviour (Upcoming Twist)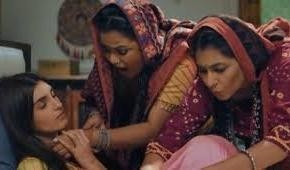 Pandya Stores: Suman gets hypnotised by 2 burglars
Star Plus show Pandya Stores is revolving around a robbery in Pandya house.
It was earlier seen that Anita will tell two burglars details about the Pandya house.
She will reveal that no one will be there in house only an old handicap woman along with a pregnant woman is presently available in the house.
The burglar will grab the golden opportunity and will enter the house and hypnotise Suman and later tie up Dhara and rob the house.
However Rishita will once again come on time and saves the house from the two burglars.
Rishita fights with burglars
She will not let the burglar escape with all the items of the house and will stop them.
Suman and Dhara will be grateful towards Rishita for saving them.
Will Rishita and Suman be able to change their mind against Rishita or not?
Will Rishita be able to prove in front of Suman and Dhara that she is also a responsible person?
Stay tuned for more such updates only on Serialxpress.com.