Pandya Stores: Anita black magic on Dhara brings calamity in Pandya house (Upcoming Twist)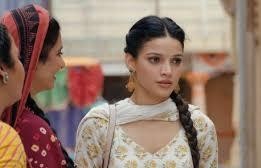 Pandya Stores: Anita black magic on Dhara
Star Plus show Pandya Stores is revolving around Anita's hideous act against Dhara.
It seems that Anita will go to a woman who claims that she does black magic and can do anything.
Anita will talk to the woman that she wants the love of her life to leave his wife and come back to her.
The woman will give Anita a powder and will ask her to mix it with something and give the wife.
Anita is not aware of the fact that the woman is actually a fraud and has given her drugs that will leave Dhara unconscious.
Dhara falls unconscious
Due to Anita's mistake the woman will come and will try to rob the house and run away.
Will Anita be held responsible for her hideous act against Dhara and the Pandya house?
Will the lady be able to steal things from Pandya house or not?
Stay tuned for more such updates only on Serialxpress.com.