Pandya Stores: Shiva's childhood secret makes Raavi realise Shivaa's huge sacrifice (Upcoming Twist)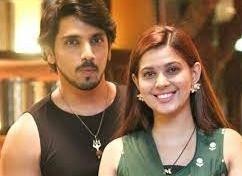 Pandya Stores: Shivaa's childhood secret revealed
Star Plus show Pandya Stores is revolving around Shiva's huge secret.
It seems that Shivaa will go to Krish's college to talk to his principal about his less attendance problem.
Shivaa will meet his old friend in the college and the two will be talking about their childhood mischief.
Shivaa's friend will soon ask Shivaa why he left school even though he was such a good student.
Raaavi will overhear the conversation and gets shocked to know that Shivaa was a good student in school.
Shivaa will soon recall that he left the school so that he could accompany Gautam to Pandya Stores as he was alone there.
Raavi respects Shivaa
Raavi will soon realise the sacrifice that Shivaa has made for his family.
Will Shivaa's huge sacrifice be able to get noticed by his family?
Will Raavi be able to understand Shivaa's greatness or not?
Stay tuned for more such updates only on Serialxpress.com.