Nima Denzongpa: Tulika hires goons to attacks Nima unbelievable move ahead (Upcoming Twist)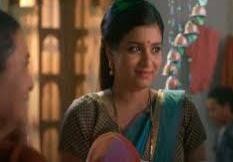 Nima Denzongpa: Tulika hires goons to attack Nima
Colors daily popular show Nima Denzongpa is revolving around Tulika's insecurity towards Nima and Suresh's relationship.
It was earlier seen that Suresh will finally make up his mind to leave Tulika and go back to Nima as she is the love of his life and he cannot live without her.
Tulika will not be able to accept the fact that Suresh left her for Nima and will hence do the unthinkable.
She will be seen hiring few goons and will ask them to attack Nima and chase her away from her life forever.
Tulika harms Nima once again
Tulika has once again proved that she can go to any extend to harm Nima and bring Suresh back in her life.
Will Nima be able to save herself from the goons or not?
Will Suresh be able to stop evil Tulika from harming Nima and his daughter any further or not?
Stay tuned for more such updates only on Serialxpress.com.
Latest Nima Denzongpa Updates