Nima Denzongpa: Suresh decides to leave Tulika goes back to Nima (Upcoming Twist)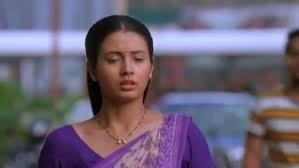 Nima Denzongpa: Suresh decides to leave Tulika
Colors daily popular show Nima Denzongpa is revolving around Nima's exit from Suresh's life.
It seems that Suresh is not able to live life without Nima as he loves her a lot.
He will hence decide to leaves Tulika forever and go back to Nima and his daughters as his life is around them.
Suresh will go to Nima's house as she will need help.
However Nima will not want to keep any contact with Suresh as due to him and his family she has already suffered a lot.
Suresh wants Nima back
Suresh on the other hand will beg in front of Nima to give him and his love last chance as he cannot stay without her.
Tulika will try to call him continuously but he will not pick up her call and will get busy with Nima.
Will Nima and Suresh be able to unite once again or not?
Stay tuned for more such updates only on Serialxpress.com.