Nima Denzongpa: Nima shuts door on Tulika's face Nima's confidence scare her (Upcoming Twist)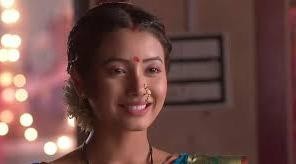 Nima Denzongpa: Nima's confidence scared Tulika and Sunita
Colors daily popular show Nima Denzongpa is revolving around Nima's return in Tulika and Sunita's neighbourhood.
It was earlier seen that Nima will get a job and will be able to rent a house for herself and her daughters.
Tulika and Sunita will come to see their new neighbours and get shocked to know that Nima is staying there.
Tulika and Sunita will once again try to create a scene but Nima will not pay any importance to their talk and will in fact shut the door on their face.
Nima presence makes Tulika scared
Tulika and Sunita will be shocked to see the confidence in Nima and will get scared.
Nima on the other hand is not interested in keeping any kind of relationship with them and wants to lead a peaceful life.
Will Sunita and Tulika let Nima live a peaceful life or not?
Stay tuned for more such updates only on Serialxpress.com.
Latest Nima Denzongpa Updates