Nima Denzongpa: Nima admit daughters in school Tulika Sunita shocked (Upcoming Twist)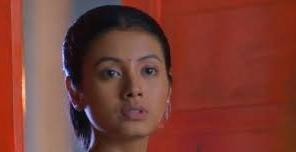 Nima Denzongpa: Nima admits daughters in school
Colors daily popular show Nima Denzongpa is revolving around Nima's life.
It seems Nima is no more the innocent and naive girl she use to be once upon a time.
She will try to make a living for herself as she has to build a future for her daughters.
Nima will soon get hold of a job and will get a new house for herself as well in rent.
Later she will admit her daughters in school as she wants her daughters to have a successful life and not land up in soup like her.
Suman will be very happy to see the vision that Nima has for her daughters as Nima is a fighter and will never give up.
Tulika turns trouble maker once again
Later on Sunita and Tulika come to know about Nima's job and get shocked.
Will Nima be able to live a respectable life or not?
Will Tulika and Sunita allow Nima to live peacefully or not?
Stay tuned for more such updates only on Serialxpress.com.