Nima Denzongpa: OMG! Nima lodge FIR against Tulika & Sunita details revealed (Upcoming Twist)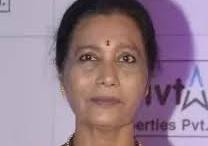 Nima Denzongpa: Nima lodge FIR against Tulika and Sunita
Colors daily popular show Nima Denzongpa is revolving around Nima's fight against Tulika and Sunita.
It seems in Nima's absence Tulika and Sunita will break open her house and will destroy each and everything.
They will make a lot of mess around as they want Nima to get scared of them and leave immediately.
Nima on the other hand will not go and argue with them and will instead go to police and files a FIR.
This will scare Tulika and Sunita as they don't want to get arrested and go to jail.
Nima teach lesson to Tulika Sunita
Nima is not more the girl who use to tolerate all the bad behaviour by Tulika and Sunita and with time has learnt how to give it back to them.
Will Tulika and Sunita be able to learn their lesson or not?
Will Nima be able to give a good upbringing to her daughters or not?
Stay tuned for more such updates only on Serialxpress.com.