Nima Denzongpa: Suresh spends night with Nima Tulika helpless (Upcoming Twist)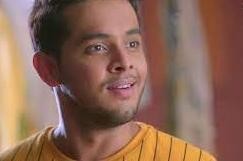 Nima Denzongpa: Suresh spends night with Nima
Colors daily popular show Nima Denzongpa is revolving around Suresh's unconditional love towards Nima.
It seems that in Tulika's absence Suresh will go back to Nima's house and will try to win her back.
Though she will initially not agree to forgive him but he will spend the entire day and night in rain outside till Nima forgives him.
Nima's heart will melt and she will ask Suresh to come to her house.
Sunita will see Suresh and Nima together in the same room and gets perplexed.
She will inform the same to Tulika and will ask her to come as soon as possible to take charge of her family and husband.
Suresh choose Nima over Tulika
Suresh will spend the night with Nima and will have a peaceful time with his daughters.
Will Sunita and Tulika allow Suresh and Nima to unite or not?
Will Suresh be able to get rid of Tulika or not?
Stay tuned for more such updates only on Serialxpress.com.