Imlie: Malini pregnancy news breaks last tie between Imlie Aditya (Upcoming Twist)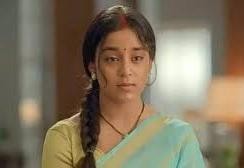 Imlie: Malini announce pregnancy in front of Imlie
Star Plus' latest offering Imlie is revolving around Aditya's dilemma.
It seems that Imlie will soon get clues against Malini and will ask Aditya to throw her behind the bars of jail.
However Aditya will look helpless and reveals that Malini is pregnant with his child.
This will come as a huge shock for Imlie as she will not be able to believe her ears that Malini is pregnant with Aditya's child.
Malini will get golden opportunity to create rift between Imlie and Aditya as a child's future is in Imlie's hands.
Imlie start fresh life
Imlie doesn't want to repeat history as her father also left her mother when she was pregnant and hence she had to face lots of problem in life.
Will Imlie be able to accept the fact that Aditya will never come back to her?
Will Imlie be able to start a fresh life?
Let's see what will happen next in the show.