Imlie: Aditya suffers mental breakdown as Imlie compelled to leave Tripathi house (Upcoming Twist)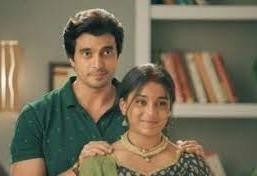 Imlie: Aditya suffers mental breakdown
Star Plus' latest offering Imlie is revolving around Malini's molestation charges against Aditya.
It seems that Aditya is not able to overcome the fact that he cheated on Imlie and molested Malini.
He will be under lots of pressure as he has failed in front of Imlie as well as the entire family.
Imlie will no longer be able to stay in Tripathi house as she is not able to digest the fact that Aditya cheated on her and spend the night with Malini.
Due to this Aditya will also suffer a mental breakdown and will not be able to think straight.
Malini shocking mind game ahead
Aparna will ask Imlie to leave the house as she doesn't want her family reputation to be tarnished any further.
Malini and Anu's plan has finally worked as now Imlie is out of their life and house.
Will Aditya be able to accept his marriage with Malini or not?
Let's see what will happen next in the show.