Imlie: Aditya guilty of molesting Malini Tripathi family accept Malini as Bahu (Upcoming Twist)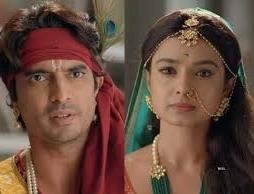 Imlie: Malini molested by Aditya
Star Plus' latest offering Imlie is revolving around Malini's shocking game plan.
It was earlier seen that Malini will intoxicate the entire family and will later reveal that Aditya molested her and will cry for help.
Aditya on the other hand is guilty of ruining the honour of a lady and will not be able to forgive himself for the biggest blunder of life.
Tripathi family will soon take the change of the situation and will announce that Aditya needs to take the responsibility of the wrong that he has done to Malini and accept her as his wife.
Aditya trapped by Malini
This will turn out to be the biggest turning point of the show as Malini has finally made sure that no one can ever replace her as Aditya's wife and Tripathi family bahu.
Will Aditya and Malini be able to move forwards in this relationship or not?
Let's see what will happen next in the show.