Imlie: Imlie gets bitten by snake while saving Aditya's life (Upcoming Twist)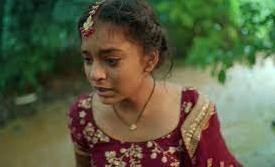 Imlie: Imlie gets bitten by snake
Star Plus' latest offering Imlie is revolving around Imlie mission to bring Aditya back.
It was earlier seen that Satyakam will shoot Aditya and due to this the entire family will feel that Aditya is no more.
However Imlie will have full faith in Aditya that he will never leave her alone and die so easily.
Imlie will fight against all odds and will finally manage to know Aditya's whereabouts.
Apparently destiny has something else in its mind as though Imlie will succeed in searching Aditya and bringing him back but in the process she will get bitten by a dangerous snake.
Imlie life in danger
Even though Imlie is bitten by a snake she will not think much and will take Aditya to a hospital on a bicycle.
Will Imlie and Aditya be able overcome these difficult times or not?
Will Imlie be able to save Aditya's life or not?
Let's see what will happen next in the show.