Imlie: Tripathi family summoned to identify Aditya's dead body (Upcoming Twist)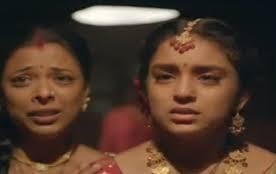 Imlie: Police calls Tripathi family to identify Aditya's dead body
Star Plus' latest offering Imlie is revolving around Aditya's shocking death.
It seems that Aditya will go missing and the family will soon get a call from police to identity a dead body that is lying in hospital.
This will leave the entire Tripathi family in a state of shock as no one could have imagined that their favourite son has to face such a shocking end.
Aparna Imlie and Malini will be the worst affected as they had not imagined in their wildest dream that Aditya will leave them so easily.
Imlie on denial mode
The entire family will recall the good times spend with Aditya and will go to the hospital to identify Aditya.
Will the Tripathi family be able to overcome these difficult times or not?
Will Imlie be able to know the truth behind Aditya's death or not?
Let's see what will happen next in the show.