Imlie: Imlie blamed for targeting Malini unnecessarily Tripathi family in fix (Upcoming Twist)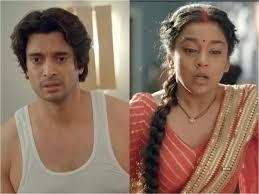 Imlie: Imlie makes shocking allegation on Malini
Star Plus' latest offering Imlie is revolving around Imlie's attempt to prove Adity's innocence.
It was earlier seen that Malini will spike the drink of the family and will take advantage of the situation and announces that Aditya raped her.
She will put the blame on Imlie for spiking the drink of the family and running her life.
Imlie will try to prove her innocence in front of the family but will go in vain.
She will later target the Malini and reveals that Malini has planned this disgusting move to snatch Aditya from her forever.
Tripathi family trust Malini not Imlie
However Tripathi family will not be able to believe Imlie and will trust Malini as they feel that Malini will not lie.
Will Imlie be able to save her marriage before the Tripathi family makes some decision?
Will Malini be able to succeed in her mission or not?
Let's see what will happen next in the show.