Imlie: Malini goes against social norms wins Aditya back at any cost (Upcoming Twist)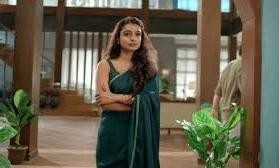 Imlie: Malini wins Aditya back at any cost
Star Plus' latest offering Imlie is revolving around Malini's molestation charges against Aditya.
It seems that Imlie is facing the biggest challenge of her life as she will for the first time have doubts on her relationship with Aditya.
Malini has put up such a web of lies in front of Aditya and Imlie that they are not able to understand their own feelings.
Malini will accuse of Aditya of molesting her and hence gains the sympathy of the entire family.
Each and every member of the house will support Malini and will go against Aditya as they feel that Aditya has done injustice to Malini.
Aditya trapped by Malini
Even Imlie will not be able to protect her relationship with Aditya as Malini has not left behind any scope for it.
Will Aditya be able to bring Imlie back in his life or not?
Let's see what will happen next in the show.